The evening of December 20th was a spectacular showing of the OLQA School Christmas Program, Angels We Have Heard on High in our beautiful new OLQA Church.  In a Lessons and Carols format, each grade level performed their own song and 8th Grade readers shared portions of the Christmas story from scripture.  The audience joined in the singing of O Come, All Ye Faithful, accompanied by Dr. Lamb on the organ, as the children proceeded into the church.  What an amazing night! Thank you to Dr. Lamb and all that made this night possible.
Scenes from a special evening…
A Christmas tradition at OLQA School each December is to donate gifts to families that are less fortunate. Each classroom was assigned a specific family and was asked to bring in a wrapped gift for Catholic Charities. Thank you for your generosity and participation.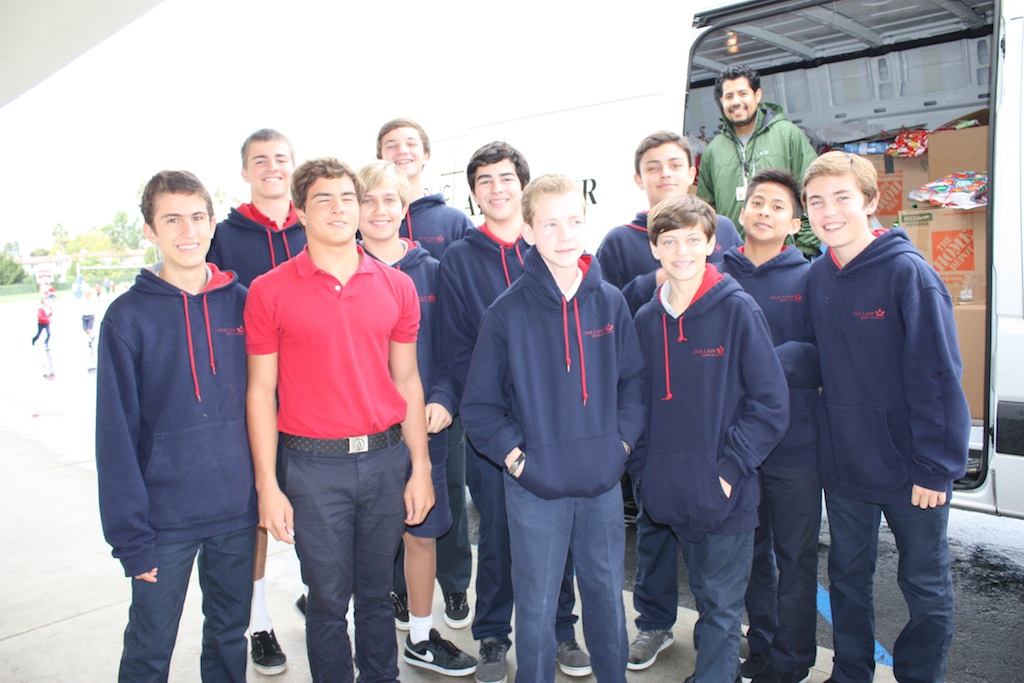 The week following  Halloween, Brownie Troop 2915 and Junior Scout Troop 915 teamed up with our community to collect donated candy as a small gesture of appreciation to our U.S. Soldiers. Thank you to every OLQA student that generously donated and to our Brownie Troops for your help!
Our troops collected an astounding 356 pounds of candy that was distributed to our United States Soldiers. Amazing job!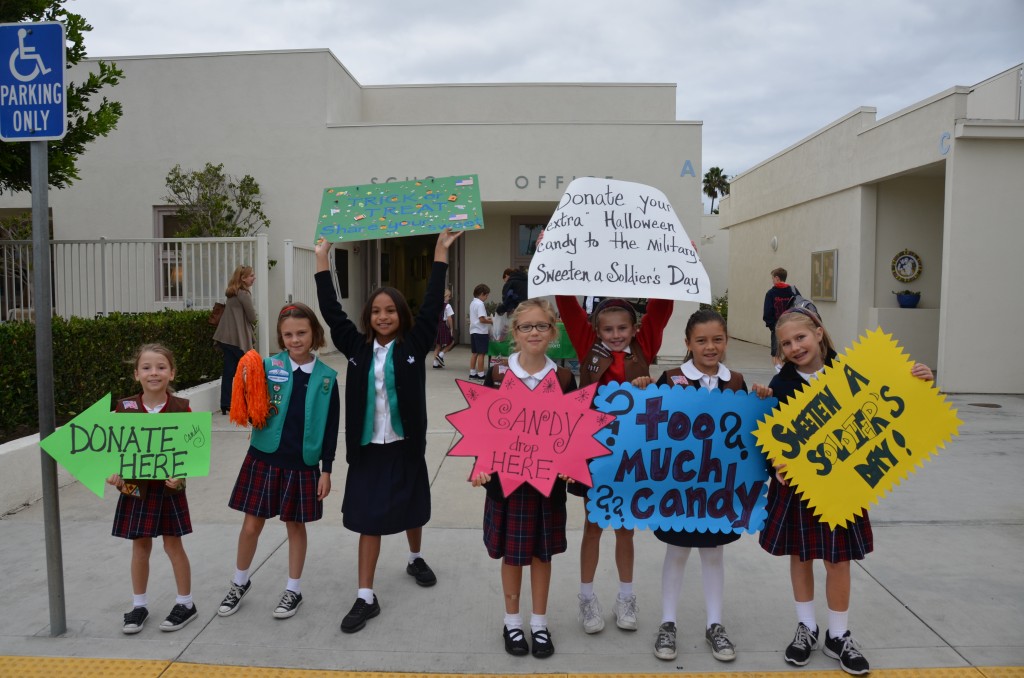 October 31st, It was a very SPOOKtacular day when each student had a chance to show their creativity by bringing in a carved or decorated pumpkin, writing a Halloween-themed poem or creating Halloween Artwork.  We had a tremendous level of participation and all entries were voted upon.  Here are the PUMPKINS , POEMS & ART WINNERS:
Poem Winners
Charley Connelly, Halle Parker, Ellie Scalzo, Ava Klausner, Brooke Rosenberry, Julia Bocan, Ava MacDonald, Katie Lowe, Kemper Rodi, Samantha Finnegan, Jordan Held, Stella Pozzuoli, Lily Avigdor, Joseph McClendon.
Halloween Art
 Alex Lallande, Bethany Bogart, Aidan Saeedi, Jonathan Lama, Ryan Krall, Nikolina Sentovich, Ella Baskurt, Dylan Sprague, Stella Pozzuoli, Avery Lallande, Katerina Fargas.  
Pumpkin Winners
Aidan Tierney, Kyla Grant, Leah Smith, Charlie Krogh, Mikhail Polny, Isabella Castillo, Ian Saeedi, Romina Ortiz, Taylor Morales, Ashlee Morales, Renata Ortiz, Kieran Spradlin, Aaron Saeedi, Kate Slagle.
Big thanks to Kristi Johnson and Trina Saeedi,  our PSA Enrichment Chairs,  for starting off the students' Halloween festivities in a fun and creative way. Also, many thanks to the PSA Room Mom Coordinators, Ashley Rodi and Keree James, all the Room Mothers and volunteers that made this day so fun!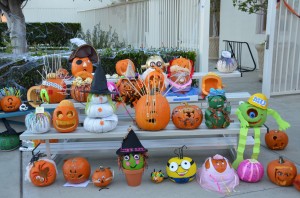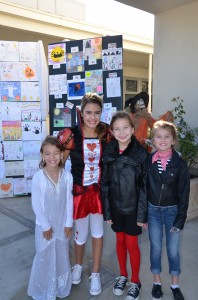 THE ANNUAL RED RIBBON WEEK COMES TO OLQA SCHOOL  October 22 – 26
Monday:
"I Pledge To Be Drug Free"
All students pledged to be drug free at morning assembly and signed their name during the day on the Drug Free Banner. Teachers take this opportunity to talk to the students about what it means to pledge to be drug free on this day and "Drug Free Wrist Bands" are passed out.
Tuesday:
"Red Ribbon on the Fence for Each Class"
Each student received a red ribbon to tie to the white fence at the exit of our parking lot. The Red Ribbon banner and red ribbons hung on the fence all week.
Wednesday:
"Hats Off To a Drug Free School"
Students and teachers wore a hat of their choice to school that day – some were hilarious!
Thursday:
"Sock It to Drugs"
Students wore crazy socks to school. This was a fun way to remind students that it is fun to be a part of saying no to drugs.
Friday:
"Run From Drugs Fun Run!!!"
Each class participated in a run around the school to teach them to stay away from drugs and to also teach them the importance of exercise in their daily lives.
Scenes from the week….